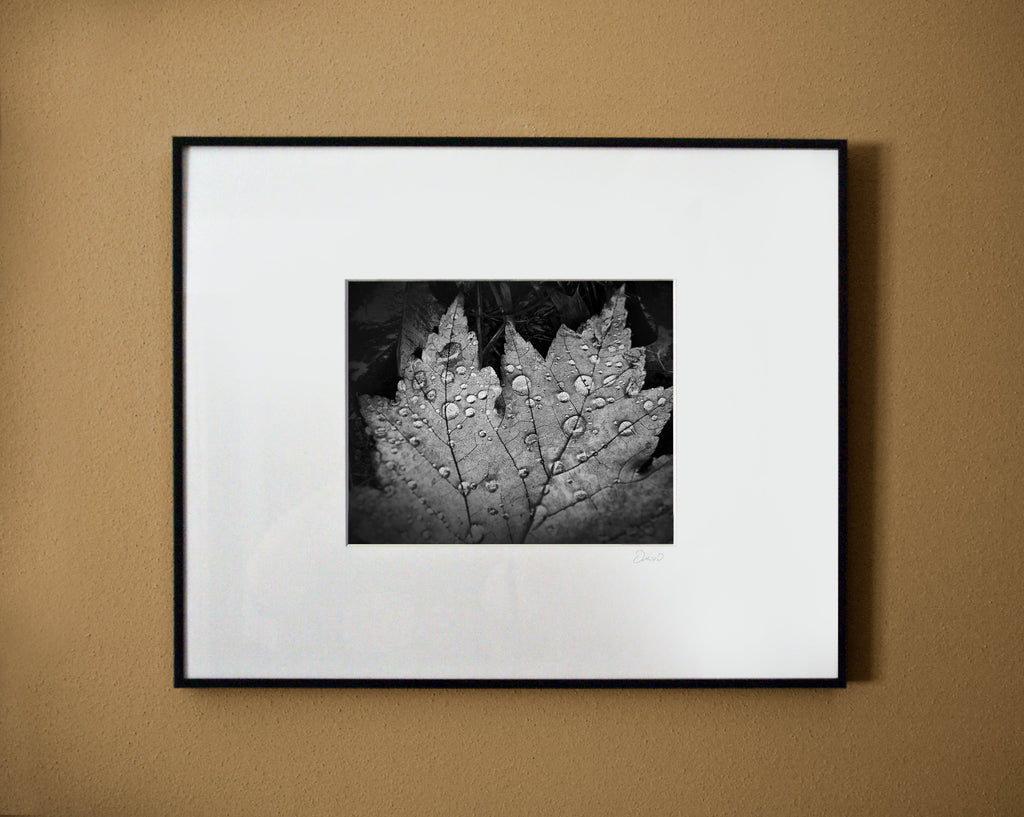 A recent Google search asked what media and materials I use. Read on for the answer.
---
You might also enjoy be interested in these related articles:
How long will your photographs last?
---
A recent Google search from London, England on my website asked what media and materials I use to create my photographs. Here are the details.
Does Keith Dotson shoot film or digital photographs?
I shoot a mix of film and digital images, but for many reasons, the vast majority of my work is now made digitally. My current digital camera uses a very high resolution full-frame (35mm equivalent) sensor.
For film photography, I use a variety of vintage 35mm cameras but I prefer my 1970s Hasselblad 500 C/M medium format camera.
For a detailed list of my current photo equipment, see this detailed post on my blog here.
Medium format 2.25-inch film negative shot of a landscape by Keith Dotson
Transitioning papers to fine art baryta
For a few years, my pigment prints have been printed on mat surface cotton paper (read more below). Recently, we transitioned to coated baryta papers as our primary print media. The fine art baryta papers are based on an acid-free cotton or alpha cellulose base with a darkroom-style baryta coating, which gives incredible detail and tonal rendition. These papers are renowned for their consistent quality and archival longevity.
Above: a recent print of a Keith Dotson photograph on baryta surface photo paper
Alternative option: pigment inkjet prints on 100-percent cotton fine art paper
Once the e-commerce listings have been fully updated, I will offer pigment-based inkjet prints on 100-percent cotton fine art paper as an alternative available upon request. Some people prefer the look of watercolor paper and of course, the lack of light glare on the paper surface; it renders a wide dynamic range of tones from sparkling whites to dense, rich blacks. It's quite archivally stable, rated by Wilhelm Imaging Research to resist deterioration for hundreds of years.
Above: Pigment print of Savannah's Lucas Theatre marquee on 100-percent cotton rag paper
Recent print of my photograph "Avenue of the Oaks, Savannah" on 100-percent cotton paper. The print is seen through a protective plastic sleeve.
Alternative option: silver gelatin fiber-based prints on baryta paper
Wilhelm Imaging Research has called black and white silver gelatin prints on baryta the "gold standard" of photographic stability. I call my premium-priced prints "museum quality" because I have them printed by a top-notch lab in the northeast that actually prints photographs for museums. This paper has a superior beauty and longevity. They are slightly shiny, but the surface is spectacular and the tonal range is amazing.
A close-up look at the surface of a real darkroom-style silver gelatin baryta-coated fiber paper
Alternative prints
Although it's a very small part of my work, I also enjoy making limited edition prints by hand in my darkroom, and creating one-of-a-kind prints using alternative methods like cyanotypes, Polaroids, etc.
Low Country Trees: This is a hand-printed darkroom photograph exposed on luxurious Ilford Classic Matte paper at 8 inches x 10 inches. Click to buy this print.
A detail of the front of the Alamo in San Antonio, untoned cyanotype print. Click to buy this print.