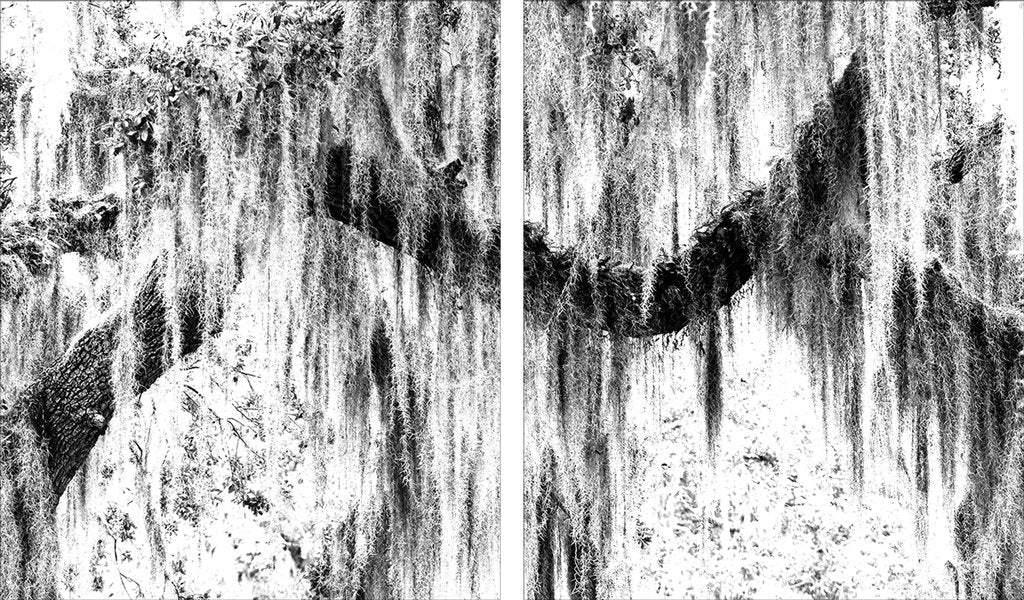 Keith Dotson's black and white photographs are part of the interior decor at the new Kalea Bay in Naples, Florida
Kalea Bay is a beautiful, new luxury high-rise condo development on the Gulf coast in Naples, Florida. Through arrangement with Naples-based interior design firm CID Design Group, Kalea Bay has acquired several of my photographs as part of the decor for their clubhouse and restaurant. I'm super proud to have my work associated such a first rate operation, and hope the staff and homeowners will enjoy seeing my work within their gorgeous environment.
At least one high-profile resident has already chosen Kalea Bay as home . . .
"Moody Blues bassist John Lodge buys Naples condo"
(newspaper article, opens in a new tab)
Pictures of my work at Kalea Bay
Here are a few photographs of my work seen at Kalea Bay, from CID Designs' Instagram page and Kalea Bay's Facebook page. 
Above: My black and white photograph of a black and curved oak branch draped with Spanish moss can be seen in the background of this restaurant setting at Kalea Bay. Photo courtesy of Kalea Bay (Facebook).
In this image from Kalea Bay's Facebook page, Keith Dotson's diptych of an oak branch with Spanish moss over a comfy sofa. And, what about those fantastic tables? Photo courtesy of Kalea Bay.
Above: a screen shot from Kalea Bay's website, featuring a video that partially shows my work on the top right edge above the lamp. Courtesy of Kalea Bay.
Below: the rooftop of the tower boasts an absolutely spectacular view of the marshy Gulf coast. Their website features a webcam that offers a live feed of that view. In the funny capture below, we can see a wasp photo-bombing the live cam.
Clubhouse at Kalea Bay where my photographs are displayed. Rendering copyright Kalea Bay. 
Another connection
Aside from the fact that Kalea Bay is using my photographs as part of their interior decor, I have another rather coincidental connection to the development.
I live just outside Nashville, very close to the old US-41, which was once the main (pre-Interstate) highway from Chicago to Miami. Kalea Bay is also located just off Highway 41, 800+ miles to the southeast of me.
I could literally take the entire trip on a single highway, plus a couple of turns, to arrive at the parking lot of Kalea Bay in Naples.
US Map illustrating route of US Highway 41, running from the Upper Peninsula of Michigan to Miami, Florida. Map by Nick Nolte placed into the public domain, courtesy of Wikipedia.
---
All photographs copyright of Kalea Bay.