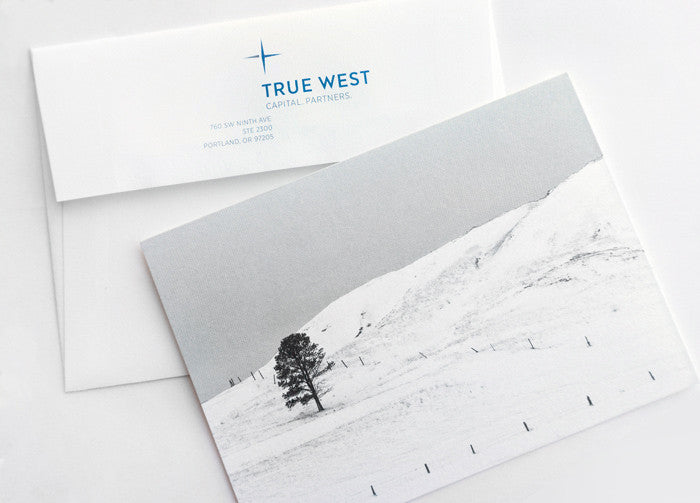 Wyoming landscape photograph selected for True West Capital Partners 2016 holiday card.
Many thanks to Portland-based design firm The Felt Hat for selecting Keith's wintery landscape photograph, "Lone Tree in Winter, Wyoming" for True West's 2016 holiday card. The black and white photograph fits into a broader design motif for the financial services firm, which features black and white photographs of western landscapes across their website.
Learn more about True West Capital partners here.
Thanks for reading!