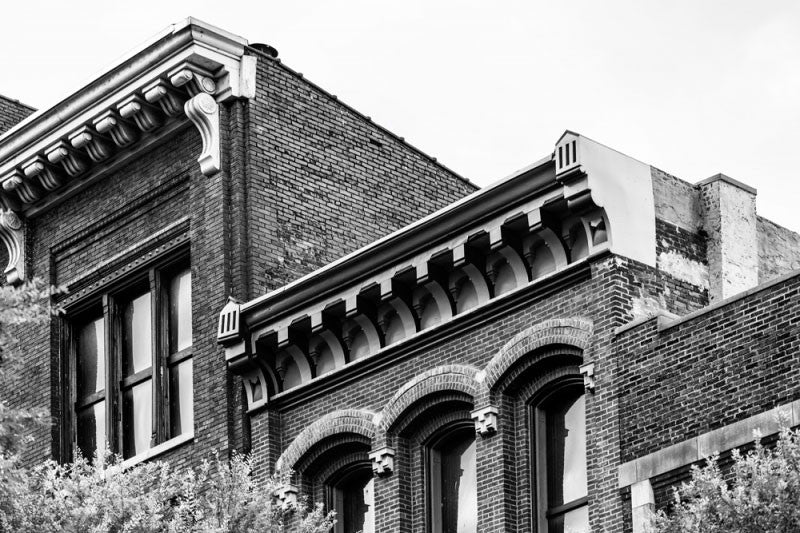 Nashville's newest gourmet restaurant in the Gulch collects 19 Keith Dotson photographs for their "Nashville Room" private dining room
Update to original post: Sadly, Prima Nashville permanently closed its doors in January 2018, after three years in business. It was once considered among Nashville's hottest restaurants, but struggled as the local scene became more competitive. No word on what will happen to the art collection that was such a major part of the restaurant's decor. Even though Prima is gone, I remain grateful that they selected my work and the work of other local artists.
You can still see the extensive collection of my work that once hung in Prima at my special Prima gallery here. 
---
So exciting! Nashville's newest upscale restaurant in the Gulch neighborhood, Prima has acquired 19 of my black and white Nashville photographs for a private space at the restaurant, which launched late in 2014 and is getting rave reviews.

The Gulch neighborhood of Nashville is a trendy area with many new, high-end restaurants and bars, some of the city's most venerable music venues, and a collections of high-rise office towers. The Gulch was built on the location of a former industrial zone and the was the site of Nashville's downtown railroad terminal.
The Prima deal was brokered by the super-nice people at Nashville art gallery Tinney Contemporary. Their space is absolutely stunning and well worth a visit. The selected photographs are mostly architectural images from around the city of Nashville, including the shot of the city's famous Parthenon shown above.
My sincere thanks to everyone involved in making this happen.

Prima

www.primanashville.com

700 12th Avenue So.
Nashville, TN 37203
(615) 873-4232

Hours:
Sunday – Thursday: 5 pm – 10 pm
Bar open until 11 pm

Friday – Saturday: 5 pm – 11 pm
Bar open until 12 pm

Tinney Contemporary

www.tinneycontemporary.com

237 5th Avenue North
Nashville, TN 37219
(615) 255-7816

Hours:
Tuesday through Saturday: 11 am to 5 pm, and by appointment.

________________________________

See more of my Nashville photographs here.

Thanks for reading!


Be sure to visit me on Facebook, YouTube, Instagram, or Pinterest.

~Keith