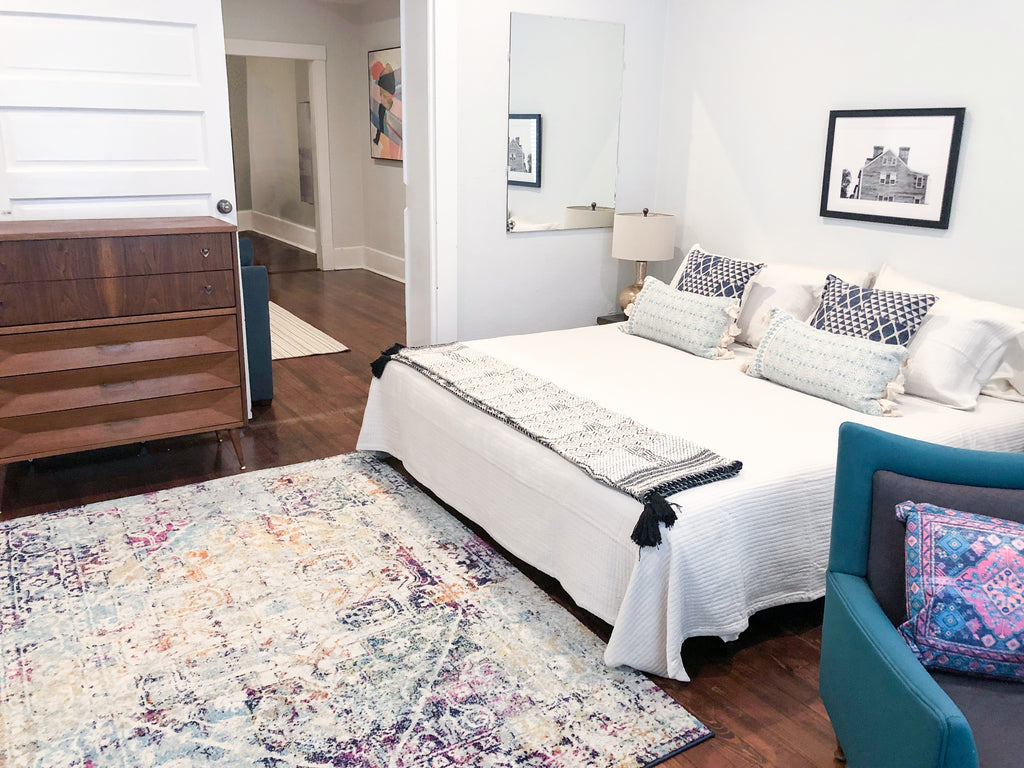 Client photos show Keith Dotson's photos framed on the walls of their new rental home in Savannah
It's always a treat to see your work on the walls of a client's home. These photos, supplied by the client, show three-of-a-set-of-five total photographs of Savannah, on the walls of an AirBnB in Savannah — one of my favorite cities.
Two Keith Dotson photographs of Savannah seen on the walls of a new AirBnB in the city of Savannah 
For this project, the client was in a rush, and asked me to ship five signed fine art photographs of Savannah scenes directly to a frame shop in Savannah. I was able to have them on the premises of the frame shop in one week.
Many thanks to the client for taking the time to send over these shots of my work on their walls.