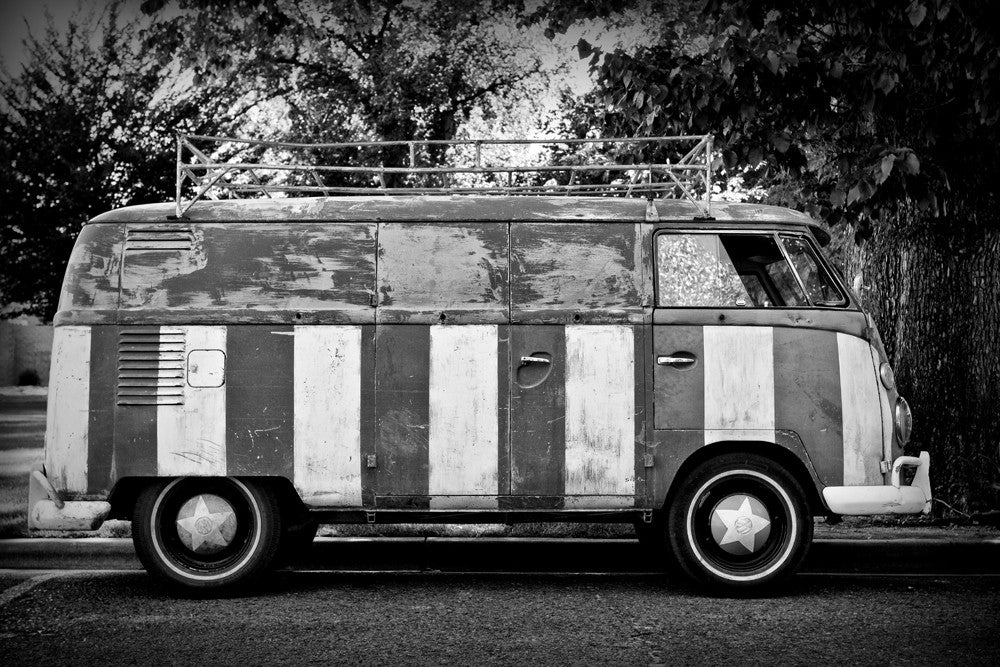 Photo appears in most season one episodes, as a recurring set piece in Bruce's office
Netflix just unveiled a quirky new comedy series, "Lady Dynamite," starring Maria Bamford, with a host of guest comedians and Hollywood personalities in cameo and non-cameo roles. The show is crude, surreal, kinetic, and very funny (at least I thought so). Guest actors break in and out of character, advising Maria on ways to improve her show, even as the scene is taking place. The series skewers Hollywood, show business, and show business "types," even as it shines a light on the struggles of mental illness, which is apparently a real-life condition for Bamford.
But my personal favorite part of "Lady Dynamite" is seeing my stars and stripes van photo in a recurring role throughout the season. It appears in almost every episode, as a wall art piece in the office of Bamford's agent Bruce Ben-Bacharach, played by Fred Melamed.
Here's hoping for a renewal, and that my photo can continue living on Bruce's wall for another bizarre season. Screen captures from the series can be seen below.
Netflix Official Trailer for Lady Dynamite 
Thanks for reading!
~Keith