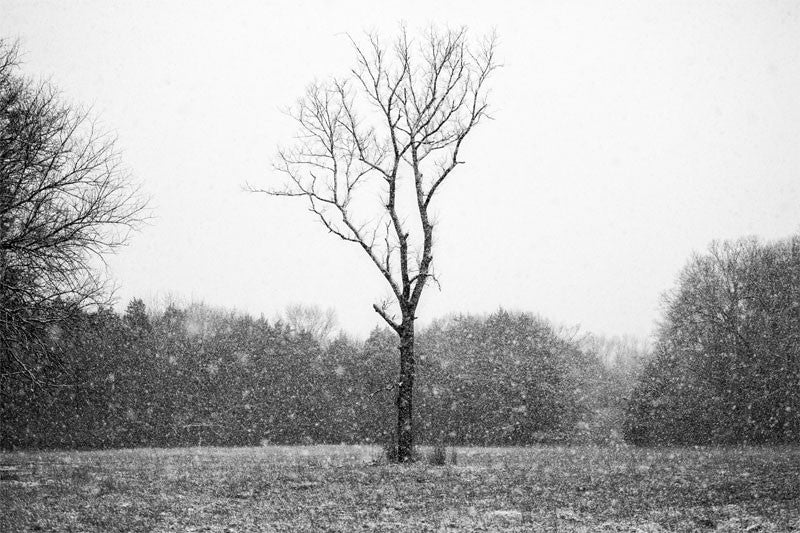 A snowy meditation
Here's a meditational little video of falling snow from last weekend, and a black and white landscape photograph of the same scene.
Even though I lived in Wisconsin for over 4 years, I still get excited every time it snows, running outside like an excited puppy to experience the snow and to make photos of the snowy landscape. Since we didn't get much snow this year, our snowfall earlier this week was my only opportunity.
Occasionally, I like to make what I call "ambient" videos — little videos that give a sense of the places where I make my landscape photographs. In this case, you can see the exact same scene as I saw it in the video, compared to my interpretation in the final black and white photograph.
I hope you enjoy, especially if you're reading this in a hot time of year.
Buy a photograph