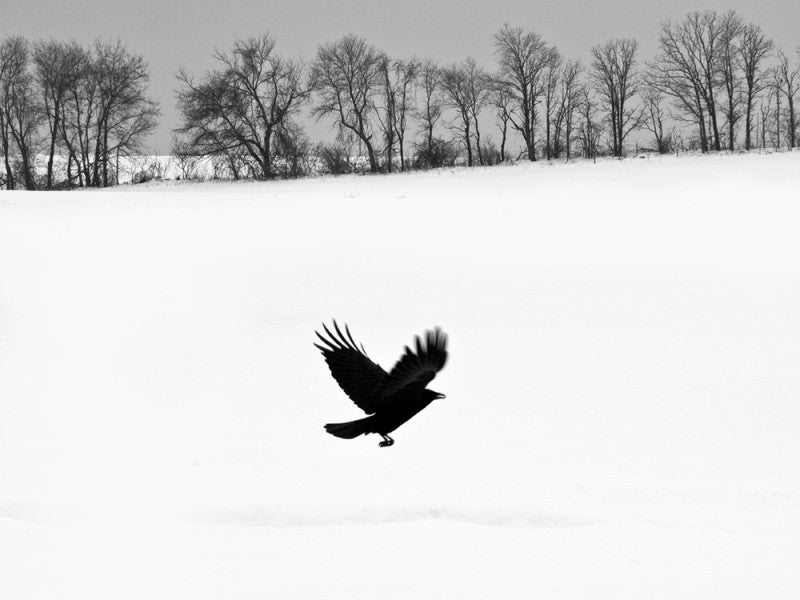 FOR IMMEDIATE RELEASE

Official Press Release of the Arts in the Airport for Knoxville's McGhee Tyson Airport

Metropolitan Knoxville Airport Authority and Arts & Culture Alliance Present "Arts in the Airport"

Opening Reception: Tuesday, November 8, at 5:00 PM

The Metropolitan Knoxville Airport Authority (McGhee Tyson Airport) and the Arts & Culture Alliance of Greater Knoxville are pleased to present "Arts in the Airport", a new exhibition featuring selected artwork from over 45 artists in the East Tennessee region. "Arts in the Airport" was developed to allow regional artists to compete and display work in the most visited site in the area. The selected art features contemporary 2- and 3-dimensional artwork and will be exhibited in the secured area behind McGhee Tyson Airport's security gate checkpoint from October 28, 2011 – April 19, 2012 with an opening reception on Tuesday, November 8, at 5:00 PM.

"Black Bird on White Landscape," a black and white photograph by Keith Dotson will be included in the Knoxville Arts in the Airport Spring 2012 Exhibition.

"Many aspects of this year's Arts in the Airport exhibition program are noteworthy: the sheer number of entries and participating artists (626 works by 156 artists); the high percentage of works in photography; and the range and character of the entries," says juror Dorothy Habel, Professor of Art History and Director of the School of Art at the University of Tennessee. "In reviewing these entries, I was especially impressed and excited by the deep commitment of artists in our region to creating the works of art themselves."

"The Arts in the Airport program has been a tremendous success, and we look forward to the opening of our newest exhibition," said Howard Vogel, Chairman of the Metropolitan Knoxville Airport Authority's Board of Commissioners. "Each of the featured pieces is a reflection of the amazing artist work found only in our unique region. The exhibition is our way of welcoming people to our community and showcasing its passions, creativity, and craftsmanship."

The following artists' works will be shown:

+ Becky Weaver of ALCOA

+ Denice Bizot of CHATTANOOGA

+ Tad Moore of CHUCKEY

+ Sarah B. Weber of CORRYTON

+ Keith Dotson of NASHVILLE
+ Russell Schubert of CROSSVILLE

+ Cathy Horner of JOHNSON CITY

+ Travis Watson of KINGSTON

+ Ashley Addair, Greg Daiker, Nick DeFord, Bailey Earith, Diane Fox, Elaine Fronczek, Nathaniel Galka, Leslie A. Grossman, Jonathan Hash, Dawn Kunkel, Emmy Lingscheit, Ashton Ludden, Beauvais Lyons, Tom McDaniel, Sarah McFalls, Guen Montgomery, Althea Murphy-Price, Jane Nickels, Daniel Ogletree, David Pease, Clifton Riley, Wendy Seaward, Denise Stewart-Sanabria, Steve Swenor, Emily Taylor, Marilyn Avery Turner, Richard Whitehead, and Koichi Yamamoto of KNOXVILLE

+ Barry McManus of LOUISVILLE

+ Shirley Brown, Carl Gombert, Vickie Kallies Lee, andDenise Madison of MARYVILLE

+ Phillip Lanier Carter and Ron Plasencia of MORRISTOWN

+ John Edwin May of OAK RIDGE

+ J. Luman Dial of TOWNSEND

+ Laurie Szilvagyi of VONORE

A gallery of images may be viewed at [link no longer working] www.knoxalliance.com/album/airport_fall11.html.

The Arts & Culture Alliance, with assistance from Dorothy Habel, juried the exhibition with final approval by the Airport Authority. Prizes include $1,000 in awards to be announced at the reception on Tuesday, November 8, at 5:00 PM (awards ceremony at 6:00 PM). For more information, please contact the Arts & Culture Alliance at (865) 523-7543, or visit www.knoxalliance.com.