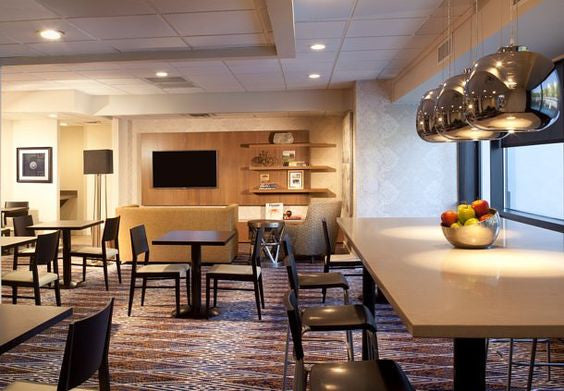 The Marriott Courtyard Austin-University Area recently celebrated its grand opening, featuring several Keith Dotson photographs in their new interior design. They were gracious enough to invite Keith to attend the grand opening and even to speak about his work — this NEVER happens! Unfortunately he wasn't able to attend but this photo from the hotel's website showing Keith's picture "Brass Lone Star Doorknob on Texas State Capitol."
Marriott has been good for Keith over the past few years, placing his photographs into several of their properties around the country. We urge you to support companies that support working artists. Plus, this hotel is in a terrific location if you're ever visiting downtown Austin.
Photo above: At far left on the wall is a photograph of the Texas Capitol lone star doorknob by Keith Dotson. Interior photo copyright Marriott International. Photographer not credited. 
Marriott Courtyard Austin-University Area
http://www.marriott.com/hotels/travel/auscy-courtyard-austin-university-area/