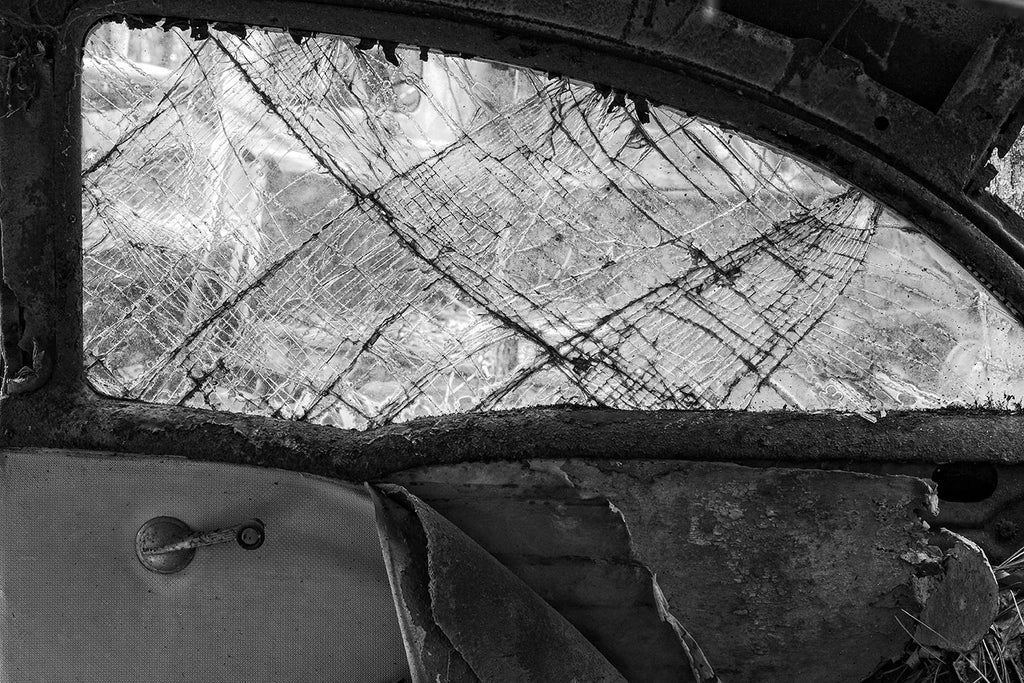 While editing this photograph from my new portfolio of rusty classic cars, I discovered something odd and surprising — is it a hidden message?
Also, watch the video of my visit to this forest full of rusty classic cars, trucks, buses, and other machines.
Subscribe to my YouTube channel to see future photography videos.