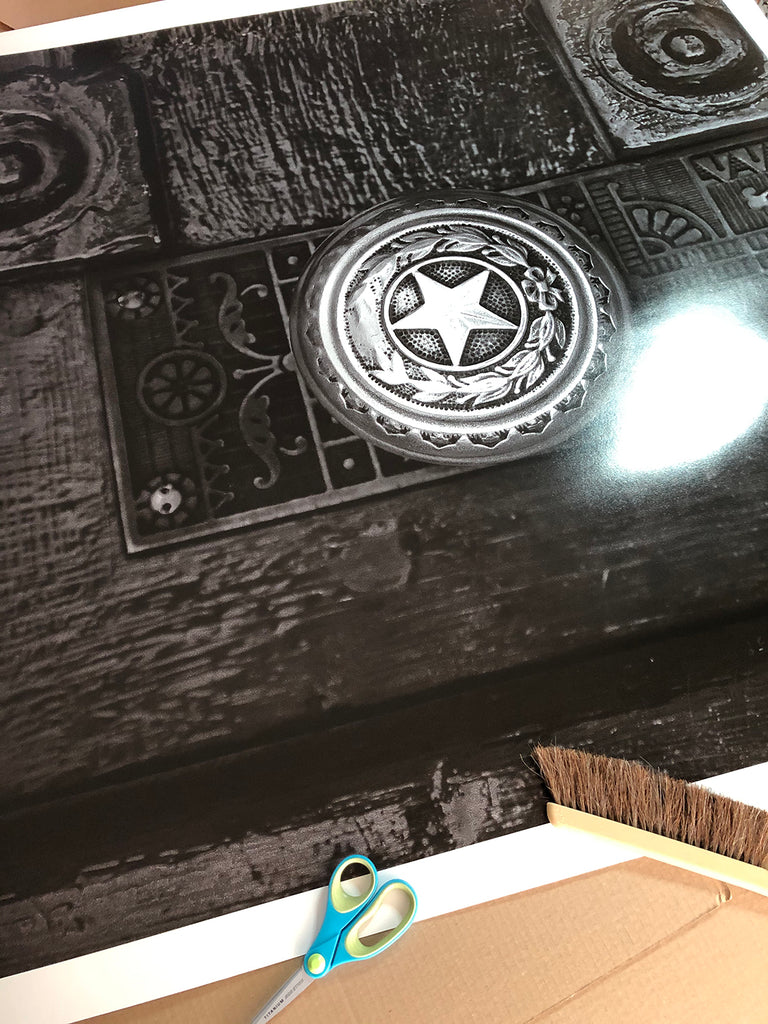 Considering buying a photograph? We are still working
Unless this posting has been updated to the contrary, we are still actively selling and shipping prints from our location in Tennessee.
Still printing
Keith is still working and making prints, and so are several of his preferred print lab vendors. If you want to place an order, it will be fulfilled on our usual, pre-COVID-19 schedule.
Shippers still shipping
So far, our vendors say they can still ship from their labs, and UPS and FedEx are considered essential, so they're still operating. While there may be some irregularities in the schedules, so far so good.
Safety of shipping materials
The CDC and WHO claim there is no evidence of transmission of the virus on packaging and that the risk of contracting the virus from packaging is low. The NIH has indicated that COVID-19 may live up to 24 hours on cardboard and 72 hours on plastic. Letting your packages sit for a few days should add a little extra protection.
Below is a list of safety tips with regard to packages from a healthcare organization:
Follow these steps to safely manage packages and mail upon drop-off: 
Avoid direct contact with the delivery person
Leave the package outside for a few hours and/or spray it with aerosol disinfectant before handling
Dispose of all outer packaging immediately
Wash your hands thoroughly for 20 seconds or more
Disinfect any high-touch surfaces you had contact with after handling
Avoid touching your face, including your mouth, eyes and nose
Other ways you can help
If you want to provide support in other ways, you can become a Patreon supporter for as little as $1.00 per month. You can also buy a copy of Keith's photo book on Amazon here.
Please continue supporting working artists, local restaurants, and other small businesses
If you're financially able, please remember to support local small businesses, restaurants, and artists in this uncertain time.