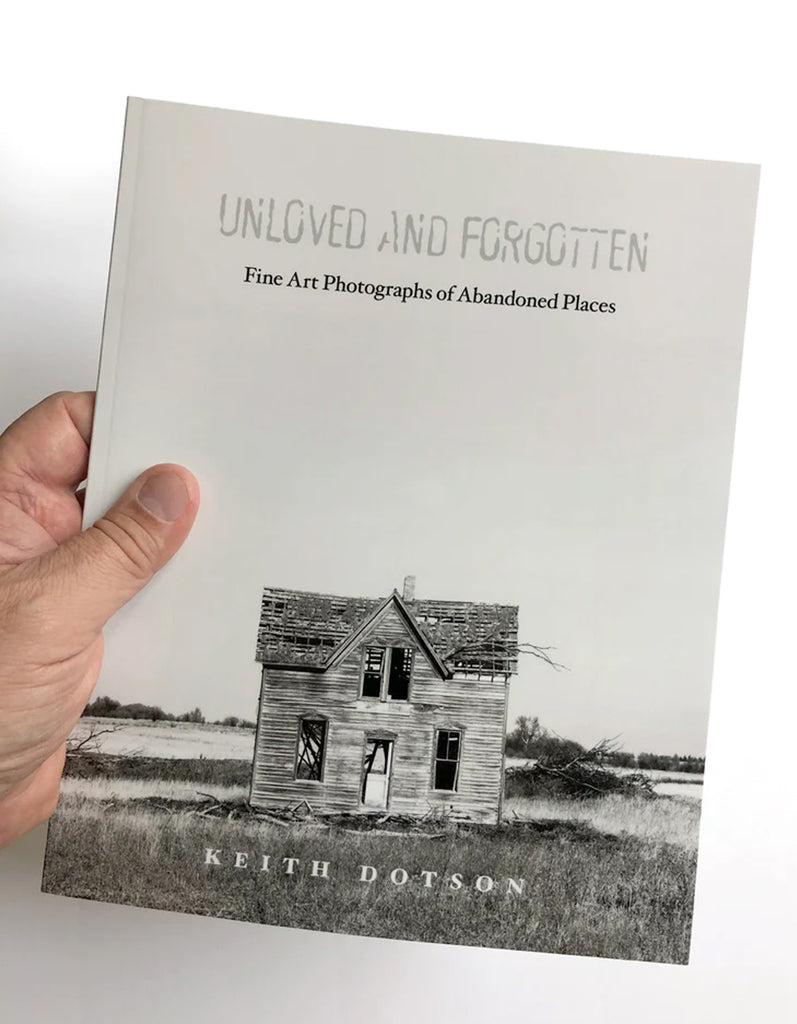 Unloved and Forgotten: Fine Art Photographs of Abandoned Places by Keith Dotson
(2019) (ISBN: 978-0-578-54704-6)
48 pages

Softcover

8 x 10 inches

Perfect bound

Beautifully printed on luster paper

Signed by the author if requested
* * * Please allow a few weeks for delivery by mail.
Keith Dotson's first photo book, Unloved and Forgotten: Fine Art Photographs of Abandoned Places represents over ten years of traveling the country to take black and white photographs of abandoned places.
For over ten years, fine art photographer Keith Dotson has explored and photographed abandoned places in black and white. His first photo book, "Unloved and Forgotten: Fine Art Photographs of Abandoned Places," features a selection of the most intriguing and beautiful locations he found in his travels. It includes richly reproduced photographs of abandoned houses, schools, churches, barns, storefronts, and even entire abandoned towns.
The book highlights fascinating locations like Adams, Tennessee (home of the infamous Bell Witch legend), and Cairo, Illinois, which has rapidly depopulated and is in the process of becoming abandoned. He offers concise backstories of several locations -- a deserted mining town in Arkansas, a forsaken 1952 Plymouth found crashed against a tree on a steep hillside in the woods, and a derelict high school building with a historic graveyard on its property.
Included is a brief history of George L. Mesker and Company, the mail order business that sold ornate, prefabricated ironwork storefronts to small towns across America starting in the 1880s. Mesker storefronts can still be seen on many abandoned (and preserved) buildings.

The 48-page book is lavishly illustrated throughout with Dotson's black and white photographs.