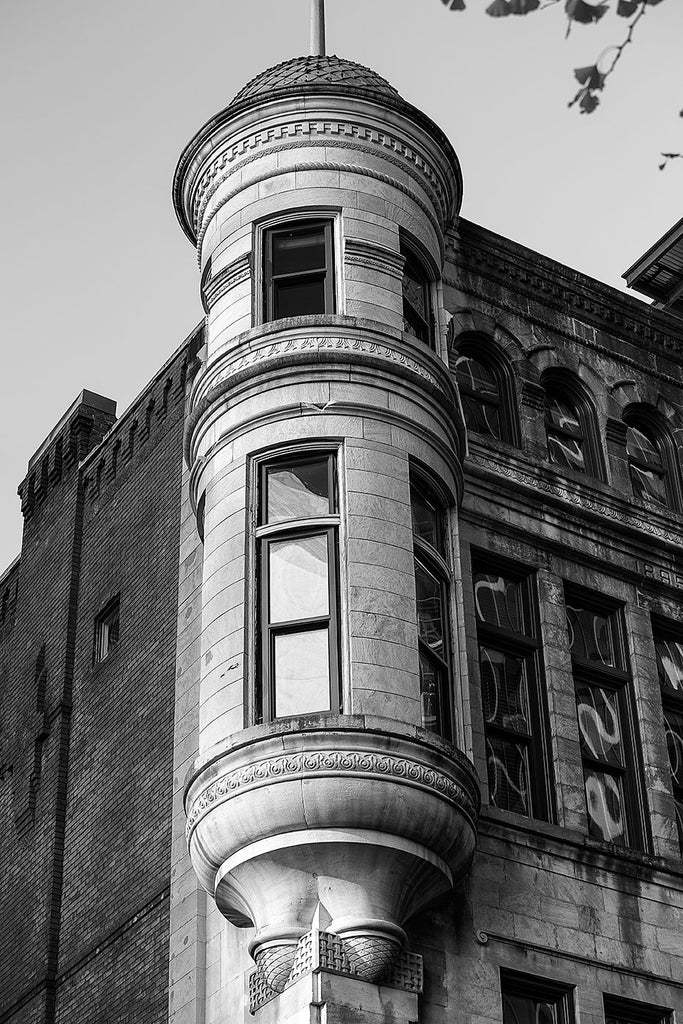 Black and white photograph of the Southern Turf building, constructed in 1895 on Cherry Street (now 4th Avenue) in Nashville, Tennessee. The Southern Turf was one of many notorious saloons that operated in Nashville's "gentlemen's quarter," where no self-respecting Victorian-era woman would walk. In addition to a saloon, Southern Turf also offered gambling and betting, and a hotel with false walls to hide prostitutes during police raids. Southern Turf closed in 1914 when prohibition swept across Tennessee, and housed the Tennessee Publishing Co., until 1936. The building's basement has been home to Skull's Rainbow Room since the 1940s.
Archival Pigment Print on Baryta Surface Fine Art Paper:
Museum quality, heavy-weight, white fine art paper
Baryta coated with a surface similar to traditional darkroom prints
Acid-free and lignin-free
Very best archival quality, tonal contrast, and surface beauty
Includes white border for easier framing
Signed in the white space below the bottom right corner of the print
Comes to you carefully packaged, without frame or top mat
Ships in approximately 7-10 business days
Free shipping inside the US
Alternative papers may be available.
For complete details about the prints and papers, go to the About the Prints page.
Outside the U.S., contact us to arrange a purchase.