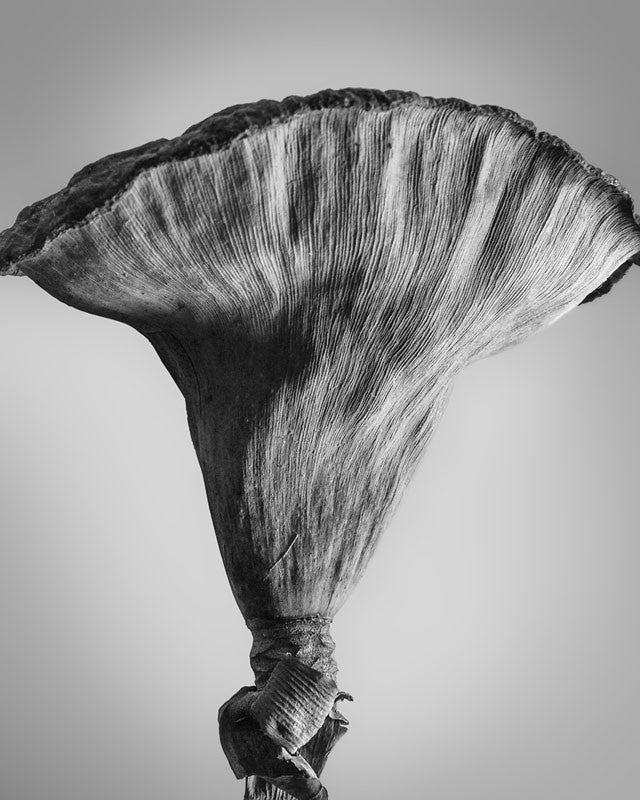 Black and white photograph of the side view of a dried American Lotus seed pod, found on a lake side in the American Midwest. The side light reveals the striated texture that runs vertically along the outside of the pod.
Archival Pigment Print on Baryta Surface Fine Art Paper:
Museum quality, heavy-weight, white fine art paper
Baryta coated with a surface similar to traditional darkroom prints
Acid-free and lignin-free
Very best archival quality, tonal contrast, and surface beauty
Includes white border for easier framing
Signed in the white space below the bottom right corner of the print
Comes to you carefully packaged, without frame or top mat
Ships in approximately 5-7 business days
Free shipping inside the US
Alternative papers may be available.
For complete details about the prints and papers, go to the About the Prints page.
Outside the U.S., contact us to arrange a purchase.