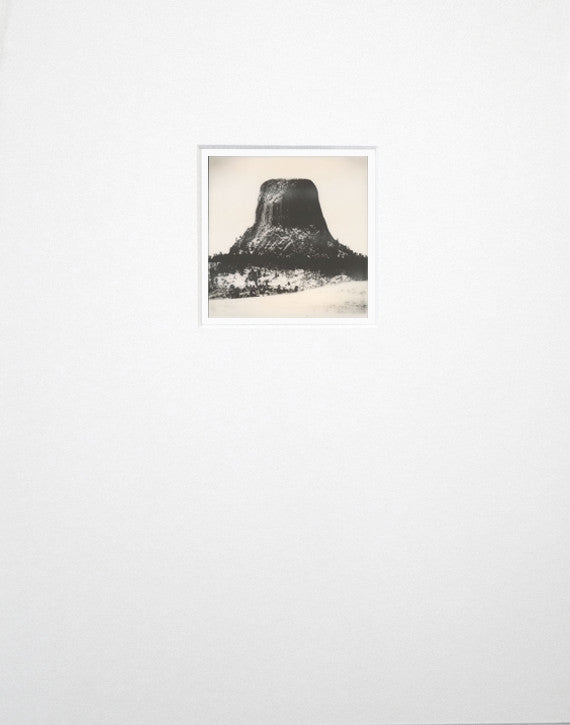 One-of-a-kind original Polaroid photograph of a winter landscape featuring the famous Devil's Tower in Wyoming. This is the same mountain seen in "Close Encounters," and other movies. This is a unique print -- there are no others.
Archival mount and overmatted with white 4-ply mat.
Ready to fit an 11″ x 14″ frame.
Signed by the artist on back of the print and on the back of the mount.
Shot on monochrome Impossible Project film, this is a one-of-a-kind, unique photo. The imperfections of the exposure and the way the analog image developed are characteristic of the style of print, and make it imperfectly beautiful.

I've done my best to accurately represent the color and tones of the photo, but the actual image may vary slightly from the representation here, due to variations in screen type, monitor quality, and color rendering.