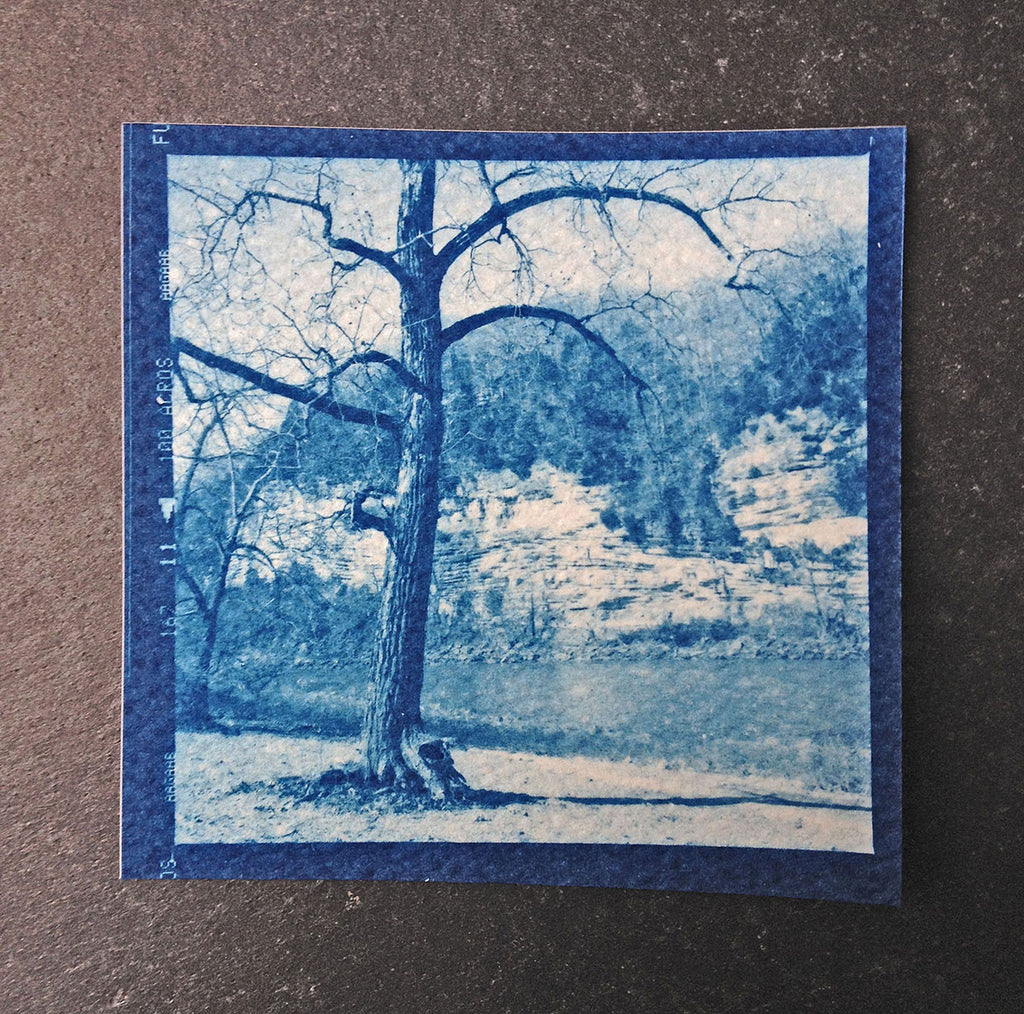 This is a unique, small, one-of-a-kind handmade cyanotype print of a beautiful big tree standing by a riverbed, with cliff faces in the background. This was contact printed from a 2-1/4 inch black and white film negative on textured ivory watercolor paper, handmade and printed by the artist.
Signed in pencil on verso
Approximately 2.5 inches square (note the size is approximate: the trim is not exactly square)
Print only - not matted, mounted, or framed
Cyanotypes are often referred to as an "alternative process," but they are actually an antique historic process. Cyanotypes are a form of contact print, which means they are printed from a negative that is the same size as the final print. The negative is sandwiched against the sensitized paper under glass, and exposed to UV light (traditionally the sun). The exposed paper is then washed in water until fully developed.
Detailed specifications:
Real chemical cyanotype on textured ivory watercolor paper (not an inkjet color print)
Size is approximately 2.5 inches (see note above)
Signed in pencil on the back of the print
Sold without frame, mat, or mount
Comes to you carefully packaged
Ships in 3-5 business days
Free shipping inside the US. No returns will be accepted on this item.
NOTE: The actual color of the blue tones and paper color may vary slightly from the photograph, due to screen color profile variations. We've done our best to give an accurate representation of the print.
Before you buy, please read this: No returns will be accepted on this item. Be sure you love it before you buy it.
Learn more about cyanotypes here. (Opens in a new window).