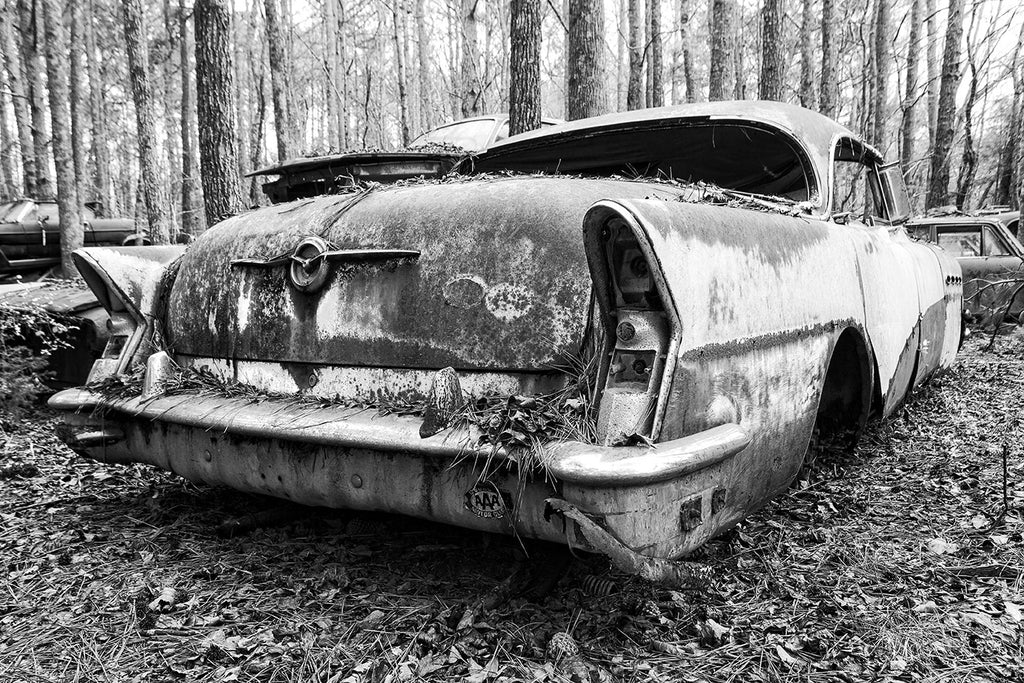 Keith Dotson photographs a beautiful collection of classic American automobiles scattered though a pine forest
It's a photography location like no other: a southern pine forest scattered throughout with rusty classic American cars, school buses, pickup trucks, engine parts, and more!
Every car is worthy of a full-scale photo shoot, and there are thousands of cars and trucks in these woods.
In the video, you'll peek inside an abandoned school bus to see what's there. You'll see a snake resting on the door of a 'classic 50s sedan. You'll see the rich colors of auto paint and upholstery that were popular when "I Love Lucy" was on the air.
Follow along with Keith as he walks the woods in search of photo ops, and there are many! See some of the black and white photographs he captured starting at 7:00 minutes.
See Keith's entire portfolio of black and white photographs of old cars here.
More quick video clips from the location