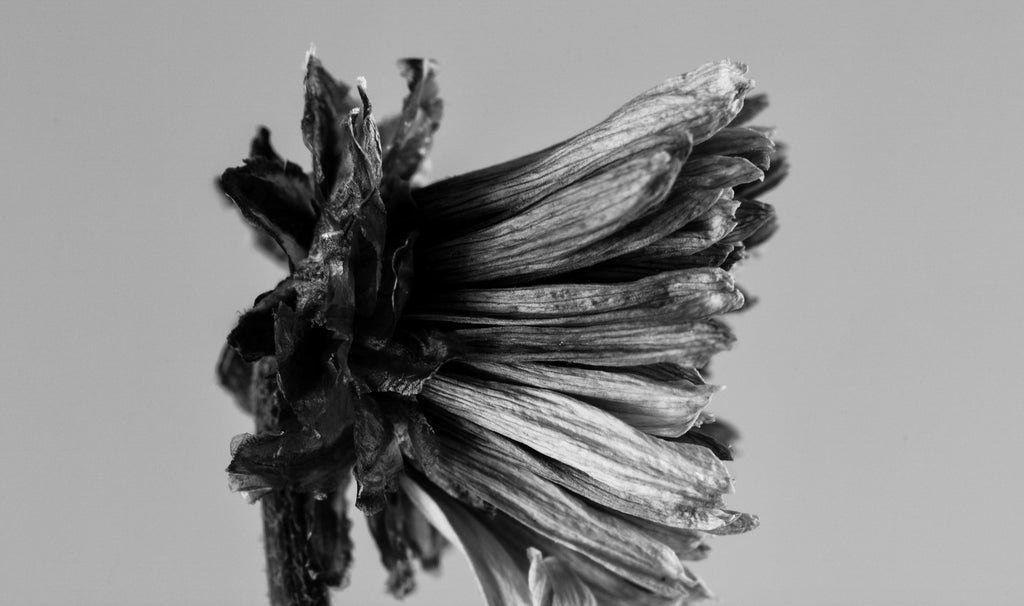 Detailed, close-up photograph of a dried blossom shows the beautiful texture of dead flowers
I have always found dead flowers to be just as beautiful—if not more beautiful—than living ones. The colors fade, and of course, the petals are much less soft and supple, but as flowers dry they gain so much character and texture.
The "Dead Flowers" portfolio gets more attention than almost any other portfolio on my site, so I'm excited to introduce a new image to that collection.
Black and white photograph of a tiny dead flower blossom
Black and white photograph of a small dead flower by Keith Dotson. Buy a fine art print.
Detailed crop image of the photograph, showing the details in the flower stem.
Buy a fine art print
To buy a fine art print of this photograph, click here, or use the Buy Button below.
About the prints
Standard Prints: My standard photographic prints are made with archival pigment inks on 100-percent cotton fine art paper. They are extremely beautiful, archivally stable (expected to be stable up to 400 years). The paper is uncoated, which means it has no gloss at all.
Premium Prints: Real silver-based, museum-quality darkroom style silver gelatin prints on fiber-based paper. This is the real deal. These prints are expensive, but unmatched in their beauty. This paper has a slight gloss, but is not typically super shiny.