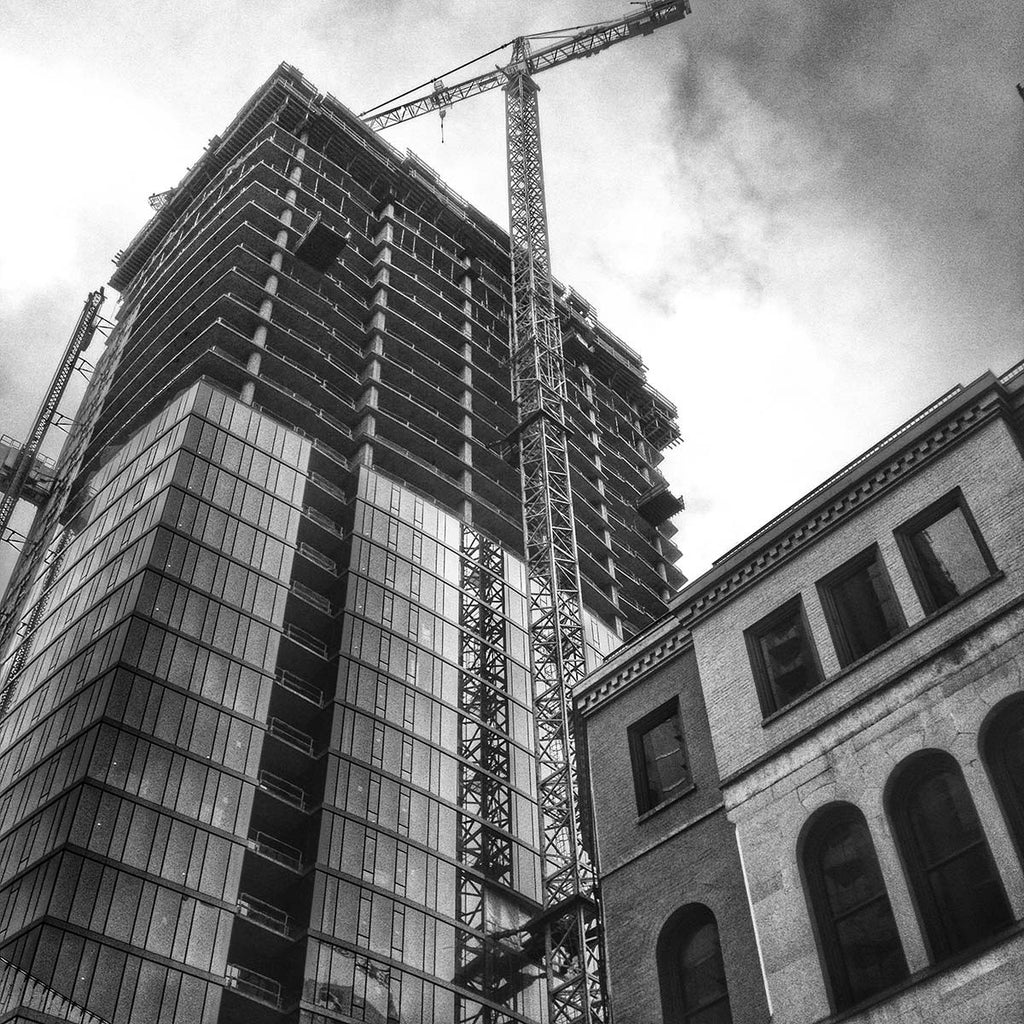 Fast-growing Nashville has overtaken Memphis to become the largest city in Tennessee. Things were picking up a little at the time Keith relocated to the Nashville area in 2011, but then a key set of factors combined to bring the city to the forefront as a tourism and jobs destination.
Prominent non-country musicians like Jack White, The Black Keys, and others made highly-publicized relocations to the city, raising the cool factor. The tech sector boomed. Nashville began to gain a foodie reputation, attracting nationally-renowned chefs and fine restaurants. Funky old neighborhoods turned white hot.
But, probably the two major factors that put Nashville on the road to becoming a boomtown were the opening of a beautiful, new downtown convention center, and the popularity of the TV show "Nashville."
Nashville's convention center created downtown growth
The shiny, new convention center spurred interest and expansion in the downtown entertainment district on nearby Broadway, and the SoBro (South of Broadway) district. Large conventions created a demand for more and better hotels. Retail and restaurants followed the crowds.
What better marketing than a TV show with city's name as its title?
Never underestimate the power of a hot TV show that includes the city in it's name. "Nashville" the TV show filmed for several seasons in the city, spotlighting various scenic locations, city views, and real-life nightspots like the Bluebird Cafe. Some have claimed that the show single-handedly created a world-wide interest in the city, and spawned a tourism boom that continues to this day.
Growth and new wealth is good for artists too
Construction cranes in the Nashville skyline means that new hotels need wall art and interior decor. Typically, hotels prefer local artists, and Keith is currently negotiating with art buyers to sell photographs to at least one new Nashville hotel (and other cities, too).
Keith's work has been selected by designers for fine restaurants and upscale living communities around the Nashville metro area. And his work hangs on the walls of hotels, corporations, offices, and restaurants from coast-to-coast.
A message to art consultants and interior designers
If you're an art consultant or interior designer seeking to add fine black and white photography to your interior design or architectural project, contact Keith. He is experienced in working with designers and believes strongly in providing prompt, courteous, professional service.