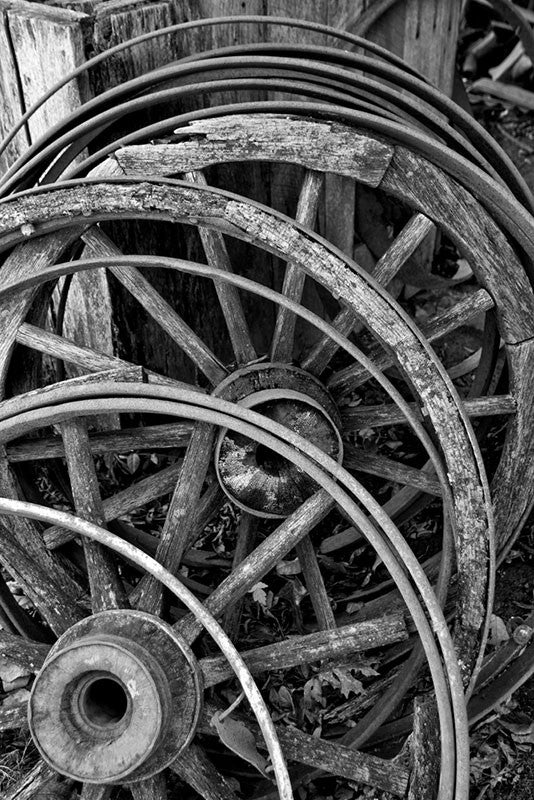 Photographs of old, wooden wagon wheels, including some found on an abandoned western wagon in Wyoming
These rustic wooden wagon wheels were the state-of-the-art technology for the westward expansion of America, carrying wagonloads of settlers, travelers, and cargo across the great plains and Rocky Mountains toward the Pacific coast.
Take a look at the first two photographs of a weathered and decaying antique buckboard wagon, found abandoned on the plains of Wyoming. Who can say how long it's been since it carried its last load?