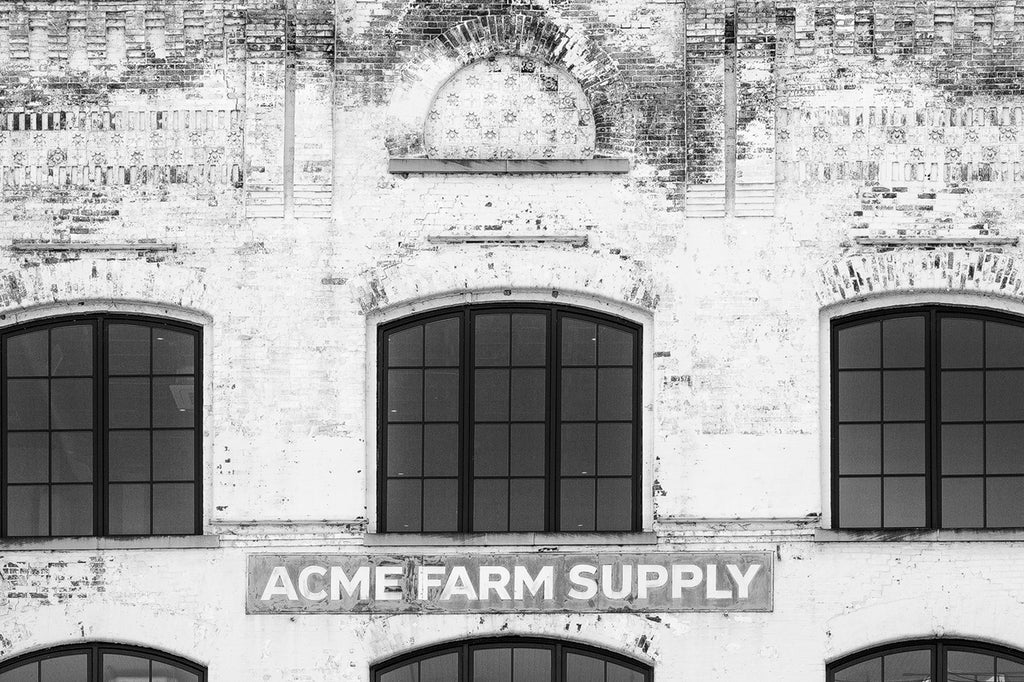 History and photographs of Nashville's historic Acme Farm Supply building, located on lower Broadway in Music City
Nashville's bustling downtown, which was neglected for decades, is currently transforming from grimy to glittering. An area that was once too dangerous to visit after dark is now the nation's number one destination for bachelorette parties. As gleaming glass hotel towers sprout all over town, the city's historic buildings stubbornly hold on to their old turf.
On the corner of First Avenue and Broadway, anchoring the city's famous honky tonk district, stands an anachronistic old farm supply building that's now home to a restaurant and entertainment venue. But, what's the back story of this incredible Victorian-era brick structure?
Built 1890 by J.R. Whitemore
Beginning in 1890, the very first tenants, Frederic and William Cummins, operated a grocery store in the building. William Cummins, went on to become the chairman of the Bon Air Coal and Iron Corporation, and built another iconic Nashville landmark, Cummins Station, in 1906.

The Acme building later housed Southern Soda Works, Continental Baking Powder Co., Ford Flour Co., D. Byrd and Co., the Bearden Buggy Co., Sherman Transfer Co., Chadwell Transfer and Storage Co., and the Tennessee Wholesale Drug Co.
Acme Feed and Hatchery
Acme Stock & Poultry Company operated at another location on First Avenue beginning in 1907, before moving to the 101 Broadway location and changing its name in 1943. The store sold feed, seeds, and poultry, as well as straw, wire and tools . . . later expanding to include pet supplies and tourist items.
Over the decades, the feed store used several iterations of the name, including Acme Feed and Hatchery (1943), and Acme Farm Supply (beginning 1965). The Tennessean hosts historic photographs of the building with different signs here and here.
The feed supply business closed in 1999, and the building remained mostly unoccupied until 2014, when it was renovated and leased to become Acme Feed and Seed, a restaurant, bar, and music venue.
Black and white photographs of Nashville's Acme Farm Supply building
Most of these photographs were taken in 2011, when the building was still vacant. Fine black and white prints of the photographs are available.
Old Acme Farm Supply Building in Nashville, Tennessee, black and white photograph by Keith Dotson. Click to buy a print.
Vintage Purina Sign at Acme Farm Supply - Nashville, Tennessee. Black and white photograph by Keith Dotson. Click to buy a print. 
Acme Farm Supply (Vintage Purina Sign) - Nashville, Tennessee. Black and white photograph by Keith Dotson. Buy a print here.
Exterior brick detail of the old Acme Farm Supply Building, black and white photo by Keith Dotson.
Sources